SSL Certificate Expiry Monitoring
Monitor SSL Certificate Expiration
Prevent website downtime, lost business, and reputation damage. TrackSSL monitors your SSL/TLS certificates for expiration, changes, and fraudulent certs. Set up SSL certificate expiration monitoring now!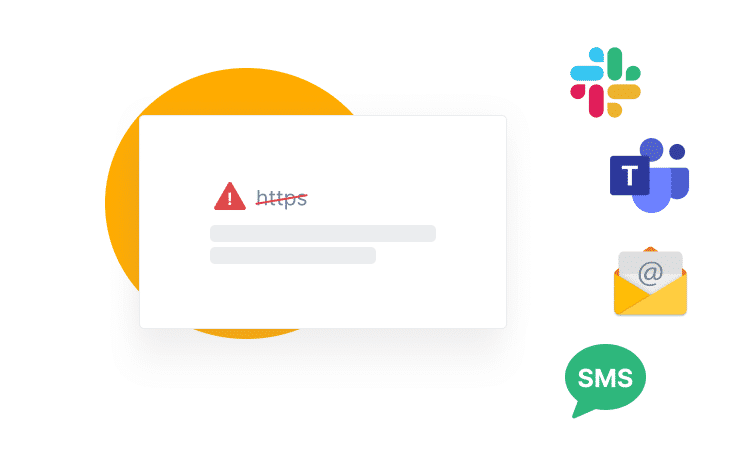 Set up SSL expiry notifications
Never be blindsided again. As your SSL/TLS certificate nears expiration, TrackSSL will send you notifications via email, Slack, SMS, Teams, and more. Are you certain your Let's Encrypt cron job is running?
Monitor SSL Changes
Keep tabs on your hosting provider or SSL certificate renewal automation. TrackSSL notifies you whenever your SSL certificate changes. When your certificate is updated, we'll notify you.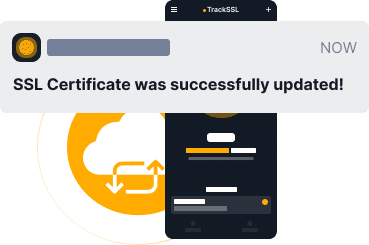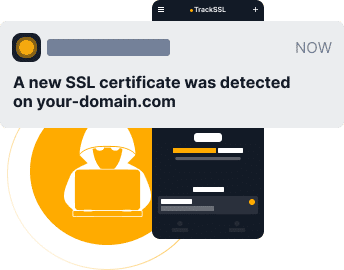 SSL Certificate Transparency Alerts
Get instantly notified whenever a new SSL certificate is issued for your domain. Certificate Transparency Logs give you critical visibility to protect your brand from fraudulent certs. Coming Soon!
Trusted by Thousands
You're in Good Company
TrackSSL is used by businesses and agencies large and small. Teams all over the world trust TrackSSL to monitor their SSL and TLS certificates, expiration, changes, and transparency.
Monitoring more than 23,000 certs.
Why Monitor SSL Certificates?
---
Website or service downtime
Expired certificates can cause service and website downtimes. Also, you may lose your rankings on Google and other search engines.
---
Revenue and reputation loss
After a certificate has expired your new and existing customer will see a notification saying that your website is insecure. Users won't fill forms, register, or purchase on you website, and possible would go to your competitors.
---
Security breach
With an expired SSL certificate, you won't be able to use a secure encrypted HTTPS connection any more. Your's and your customers' data and information will be transmitted in plaintext and can be easily intercepted by any hacker listening to traffic.
Why Choose Track SSL?
SSL monitoring is our primary focus
Monitoring SSL certificates is our primary business, and not one of the secondary features.
Trusted by big and small businesses
Dell, IBM, Western Digital, FastSpring, BigCommerce and many others trust us to monitor their SSL and TLS certificates.
Best cost per SSL certificate monitoring
Our prices start from $0.72 per domain. The cost is recovered the first time you prevent an outage. Start from a free plan!
Start Monitoring SSL Certificates Now
Recent Updates
Without active SSL certificates, communication between the website and the user is no longer encrypted, meaning any malicious party can get access to sensitive user data. However, it is unlikely that users will continue using the website after seeing a security warning, e.g. it is known that 85% of shoppers avoid unsecured websites. Using an… Read More »15 Tools for Effective SSL Certificate Expiry Monitoring

While we can't speak for all SSL certificate providers, typically it takes no more than 5 minutes to renew your SSL certificate. Keep reading to learn more about SSL certificates and the easiest ways to keep track of them and renew them. How Does An SSL Certificate Work? An SSL certificate is what creates a… Read More »How Long Does It Take To Renew An SSL Certificate?

The length of time your SSL certificate is valid depends on the Certificate Authority you choose, and is typically between one month and two years. Most certificates are issued for an average of one year, but there are some cases where they can be valid for less or more time. If your SSL expires while… Read More »How Long Does Your SSL Certificate Last?